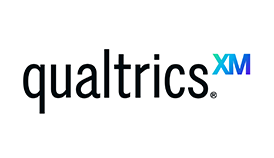 Qualtrics online survey software helps you build, distribute, collect, and analyze surveys in a matter of minutes. You and your students can use this tool for everything from program evaluations, polls, satisfaction surveys, registration forms, and course projects to complex academic research. Staff might find it helpful for some operational tasks. This user friendly platform includes libraries of questions to get you started, and you can fully customize the look and feel of any survey. Survey results can quickly be exported in a number of formats and facilitate your data analysis.
Advantages for respondents include the ease of answering by clicking pre-programmed choices and automatically expanding space for typing open-ended answers, piping questions depending on the previous answers, just to name a few.
Qualtrics is available to all Nazarbayev University faculty, staff, and students.
Access
Direct link to NU Qualtics is https://nukz.qualtrics.com. Please follow these instructions to login to NU Qualtrics.
Before creating a survey, it is important that you understand the significance of using this tool and the serious nature of collecting data under the auspices of Nazarbayev University.
Training Resources
Qualtrics provides excellent online training resources in multimedia format where you can learn basic and advanced survey building, ways to distribute your surveys effectively and efficiently, collect results, and get preliminary analysis of your findings. Get started:
How To: A Guide to Using Qualtrics Research Suite
Quick Reference Guide (organized by a specific feature in Qualtrics for easier navigation)
NU Qualtrics workshop evaluation form
For issues with access, please contact NU Helpdesk helpdesk@nu.edu.kz
For other issues please contact Qualtrics support@qualtrics.com